Your Right to Bear Arms With Style, Comfort & Safety
Your Right to Bear Arms With Style, Comfort & Safety
Gun Holsters & Belts
Made with Pride in
the USA
C3 Leatherworks is an American holster manufacturer based in Cutler Bay, Florida, led by Founder and CEO Charles Mahaney III. We design and manufacture a wide range of holsters in various colors and shapes. Our holsters and belts are handcrafted with the finest leather and are perfect for carrying.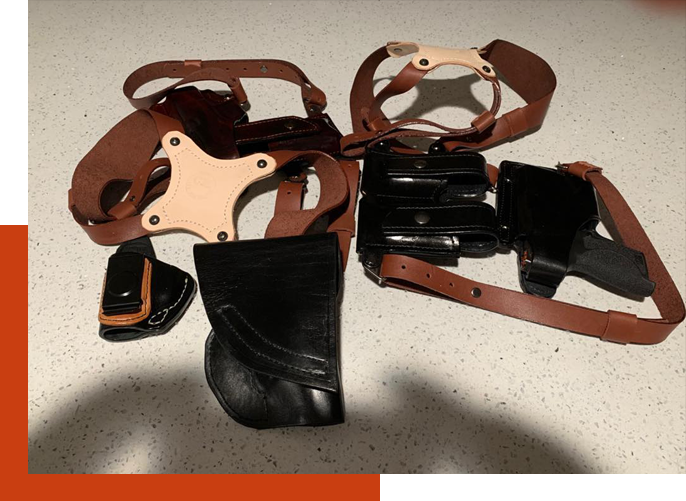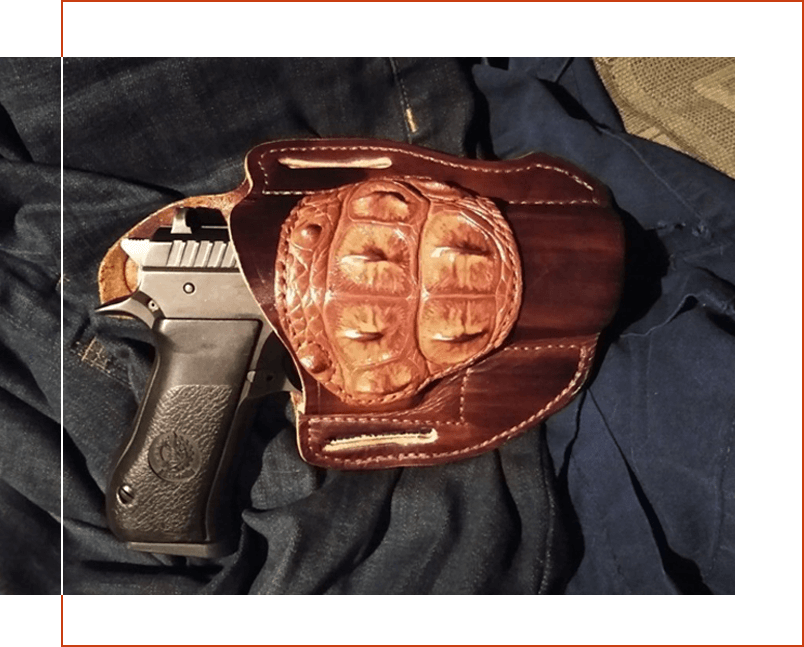 American Made Comfort Designed Holsters for Style & Safety
Our holsters are specifically meant for your gun, so that you may flaunt your right to bear arms in style, comfort, and safety. The holsters and belts are designed to last and are proudly made in Miami, USA. We market and sell the products at our physical location, in gun shows and over the phone, and on Instagram.
More About Our
Product Line
We manufacture holsters and belts from leather and (Kydex/leather combination). Our product line consists of handcrafted leatherwork that ranges from mid to high end with a stock that consists of standard models of holsters and belts and roughly supports 200 common handguns.